Hello all and welcome to the #DreamTeam bloggers linky.  I am back as guest host of the #DreamTeam bloggers linky for another month. I know I bid you all adieu last week, but the lovely regular hosts; Heather from Shank You Very Much and Annette from 3littlebuttons  have asked me to stay on for August and I was more than happy to do so.  Surprise!!!!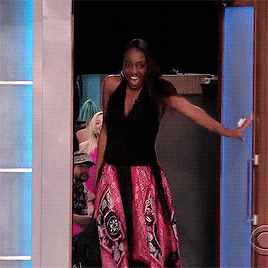 How are you all?  Still melting in the heatwave?
As I write this post I am bikini clad (I know terrifying!!) and finishing off our family summer holiday in France.  We have had 3 fabulous weeks of sun and fun along with the stresses and strains that having 4 little children inevitably bring to a holiday.  The whining oh the whining – and that was just me!!  Fortunately on holiday there is always a large glass of vino ready to ease the pain.  So this week I am continuing with my holiday posts theme of late and sharing a post about smart holiday packing for mummies.  This is all about packing less and getting it to work for you so you can look good without having to spend time thinking about it, but also don't leave yourself until last when thinking about what to bring on holiday.
#DREAMTEAM Featured Bloggers
This made me laugh out loud as I recognised many of the disasters from our own family holidays.  Ideas for Dads has the chaos that can be holidaying with kids all summed up.
Delightful Repast – Classic Traditional Scones
Yum Yum Yum – the scones in this recipe just look fabulous.  I have recently taking up making Jam for my children and rather fancied trying making scones so I will be trying this one very soon.  I really need to eat them now!!
Generate your button code
Congratulations featured bloggers! Please feel free to grab your badge. Anyone who has been a featured #DreamTeam blogger can use this badge in any of their linked up posts.
Don't forgot to tag us in for retweets over on twitter –  Annette ((@3_LittleButtons), Heather (@HeatherKeet) and Kirsty (@NavigatingBaby) 
#DREAMTEAM LINKY RULES's 
Add one post to the #DreamTeam linky, which goes live every Tuesday morning at 6am and will close on Thursday at 9pm.
Add the #DreamTeam linky badge or a text link to the bottom of your linked up post. If you are adding this to a side/bottom bar or linky page, please do ensure this is clear to avoid being missed out of commenting.
Share your post on twitter with the linky hashtag #DreamTeam. Tag in your hosts for retweets @3_LittleButtons, @HeatherKeet and @navigatingbaby
Please comment on each of the hosts linked posts PLUS the post directly before your own (a total of 4 posts as a minimum). If the post before your own does not carry the #DreamTeam badge or text link, you are not required to leave a comment.
Optional. Get into the party spirit and tweet/add comments to any additional posts you have really enjoyed. Other bloggers are more likely to return the favour if you do! It's a #winwin all round. As hosts, we will aim to retweet your posts again as we read them, as long as you have included your twitter handle in your sharing buttons.
*By linking up, you agree to your link being visible and accessible via the list of linked blog posts included below, to us sharing your posts on social media (tagging you as relevant), and to us sharing your post on our sites if chosen as a favourite.
Generate your button code